Tour Guide (Part Time)
Employment Type

Part Time

Location

Cleveland, OH 44113
Next Steps

Apply here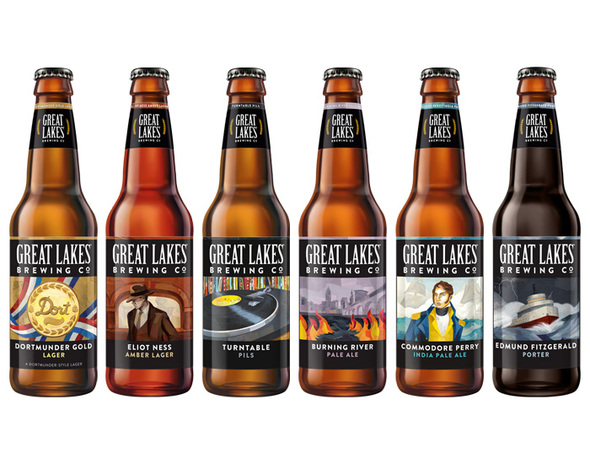 Description
Position: Tour Guide (Part Time)
Location: Cleveland, OH
Grade: 13
Reports to: Visitor Experience Representative
Job Level: Mid-level (non-supervisory); non-exempt

*Consistent Friday morning and weekend availability is required.


Responsibilities
Essential Functions and Duties
• Serve as an ambassador of the Great Lakes Brewing Company brand in guest interactions
• Conduct tours for groups of up to 20 guests at a time in an engaging and entertaining way to guarantee that each guest has an unforgettable and informative experience that engages them with the Great Lakes Brewing Company story and the brewing process
• Answer questions about Great Lakes Brewing Company, including company principles and initiatives
• Ensure the safety of guests and brewery staff while touring the brewing facility
• Offer beer samples to guests while accurately describing the beer styles and specifics about Great Lakes Brewing Company beer
• Offer suggestions on beer samples based on customer preference and feedback
• ID all guests that look to be under the age of 30
• Assist in Beer Schools, Employee Beer Schools, and Brewmaster's Dinners
• Occasionally assist with off-site events
• Work with team of tour guides and management to maintain a clean, current, and safe tour facility and route
Required Skills and Experience
Education
• Prior knowledge of the brewing process
Required Qualifications
• Comfortable speaking in front of large groups
• Consistently available on evenings and weekends
• Ability to think on your feet
• Passion for craft beer
• Desire to learn about Great Lakes Brewing Company and our products
• Excellent interpersonal skills and a customer-centric demeanor
• Ability to work on your feet for an extended period of time (up to 4+ hours)
Preferred Qualifications
• Avid interest in history, particularly of the Cleveland area and American beer industry
• Prior experience in theater, storytelling, or other performance arts
• Independent problem-solving skills
• Knowledge of the craft beer industry
• Completion of some sensory training
We look forward to reviewing your application!
Thanks for understanding that we cannot accept phone calls or emails regarding open positions.