National Sales Director
Employment Type

Full Time

Contact Email

Location

Cleveland, OH 44113
Next Steps

Apply here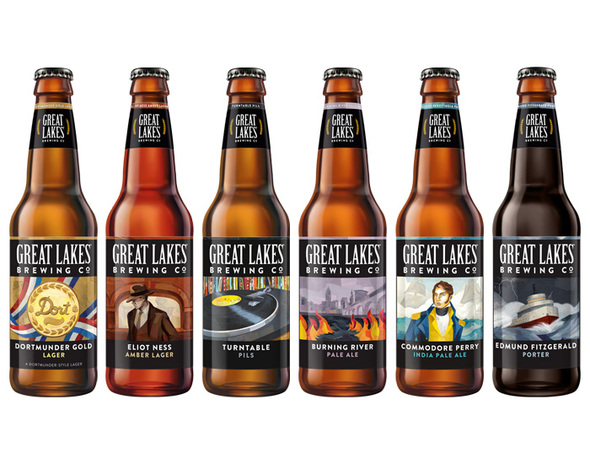 Description
Position: National Sales Director
Based in: Cleveland, Ohio
Reports to:
Chief Executive Officer
Job Level: Advanced (supervisory); exempt
Responsibilities
Essential Functions and Duties
• Sales Strategy and Growth
o Utilize sales statistics and market data to develop, review, and maintain company-wide annual sales forecast
o Evaluate market conditions, competitive threats, leading customer strategies, and changing local dynamics and make recommendations to address and capitalize on opportunities
o Monitor, analyze and report sales activity against goals, benchmark results and trends, develop and implement appropriate strategies
o Analyze and evaluate the effectiveness of sales methods, costs and results
o Active participation with portfolio development team to build competitive and successful yearly product line-ups
o Collaborate with marketing to develop and implement strategic brand plans, price positioning, consumer marketing programs and new product launches, etc.
• Wholesaler Network Management
o Analyze growth opportunities in new markets using syndicated data and distribution channels
o Activate process- and data-driven strategy
o Responsible for selecting and signing new distributors, successful launches and ongoing development of new markets
o Identify and deliver on new and incremental selling channels
o Promote positive relations with partners and distributors
o Develop business relationships with key distributor executives and account decision makers through execution of mutually beneficial brand plans and consistent account penetration
o Collaborate with distributor management on sales and distribution objectives, strategies, programming and action plans on a regular basis
o Other duties and projects as assigned
• Management of Sales Staff
o Identify high-potential candidates and employees. Supervise, coach, develop, and motivate team with emphasis recruiting and retaining top performers
o Work closely with Regional Sales Managers & Key Account Managers to ensure their success
o Ensure alignment and execution of goals and individual achievements
Required Skills and Experience
Education
Bachelor's degree in related field required
Work Experience
• Minimum 10 years of relevant experience, with at least 7 years at management level.
• Prior beverage alcohol industry experience required.
Required Qualifications
• Proven ability to establish and build relationships, manage distributors and work with wholesalers
• Must be process driven with illustrated successes in go-to market strategy development
• Ability to manage, coach and develop a team and influence customers to accomplish goals
• Excellent negotiation, analytical, leadership, and coaching skills
• Experience in strategic planning and execution
• Expert knowledge of sales techniques, trends, etc.
• Demonstrated success establishing a sales and distribution network
• Ability to operate in a team environment
• Excellent oral and written communication skills; ability to speak in front of groups
• Ability to prioritize and manage multiple tasks as well as strong decision making skills
• Proficiency with computers, specifically Microsoft Office programs and sales tracking programs and databases
• Ability to lift 35 pounds
• Must have reliable transportation and a valid driver's license with a driving record considered acceptable based on our insurance company's matrix
• Must be willing to travel (including overnight stays) 50% of the time
Preferred Qualifications
Solid working knowledge of the beer and brewing industry