Graphic Design Intern
Employment Type

Student/Intern

Location

Cleveland, OH 44113
Next Steps
This job is closed to new applicants.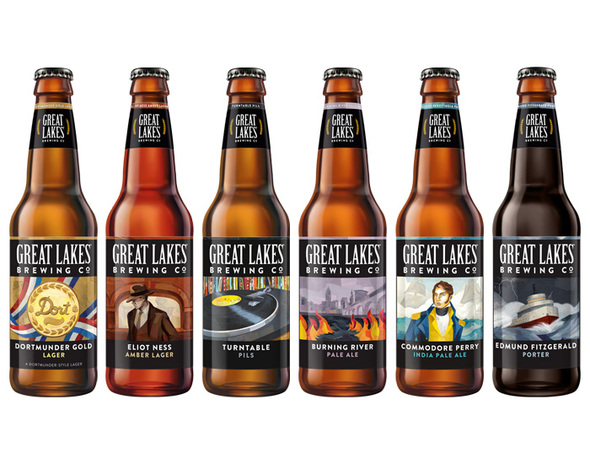 Description
Great Lakes Brewing Company is currently seeking a seasonal, part-time Graphic Design Intern that will work collaboratively with our Storytelling Team that includes Graphic Design and Social Media using our existing brand guidelines to create a variety of marketing assets.
Job Title: Graphic Design Intern
Location: Cleveland, OH
Schedule: Seasonal (fall semester 2019), part time (up to 20 hours per week)
Reports to: Creative Supervisor
Job level: entry level (non-supervisory); non-exempt
Must currently be pursuing a degree in Graphic Design or equivalent course of study
Responsibilities
• Bring to life big ideas from concept to execution by producing digital sketches, visual references and storyboards.

• Design and create advertisements, points of sale, signage, profile sheets, shelf talkers, banners, etc.
• Design marketing materials for on and off campus events, including posters, invitations and other related material
• Help to develop and design fresh and trending social media assets
• Assist staff photographer during food and product photo shoots
• Ensures all internal creative working files, assets and documents are effectively organized, archived, and stored for easy access or retrieval.
Required Skills and Experience
Must currently be pursuing a degree in Graphic Design or equivalent course of study

Creative problem solver with a passion for creativity, design, packaging, retail, and craft beer

Self-motivated, self-starter

Ability to design for both print and web layouts

Have a

thorough knowledge of Adobe Creative Suite programs, with a high competency in both Illustrator and Photoshop

Have excellent verbal and written communication skills

Have curiosity for staying up to date on trends affecting our industry, those we serve, & pop culture in general

Have the willingness and ability to work collaboratively
We look forward to reviewing your application!
Thank you for understanding that we cannot accept phone calls or emails regarding open positions.