Field Sales Representative - Columbus
Employment Type

Full Time

Location

Columbus, OH 43202
Next Steps

Apply here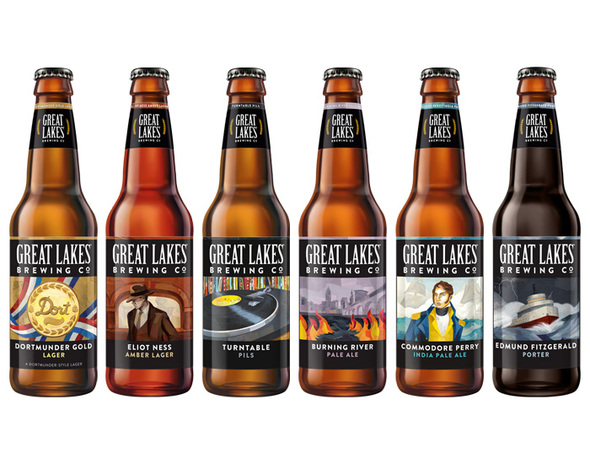 Description
POSITION: Field Sales Representative I
LOCATION: Columbus, OH
STATUS: Intermediate (non-supervisory); Exempt
DEPARTMENT: Sales
GRADE: 7
REPORTS TO: Area Sales Manager
Responsibilities
PRIMARY RESPONSIBILITIES:
Responsible for promoting Great Lakes Brewing Company products and maintaining professional business relations with accounts in assigned territory.
Genuinely engaged in the company's strategic goals and supports the company's stated values and Triple Bottom Line initiatives
ESSENTIAL FUNCTIONS AND DUTIES:
Field Duties
Direct calls on accounts, sell in initiatives, i.e.: new brands and packages, marketing promotions, etc.
Promote additional placements and increased velocity of GLBC products
Conduct daily sales calls to on and off premise retailers
Promote additional placements of GLBC products
Conduct retail samplings, on premise promotions and beer dinners
Complete and submit weekly and monthly recaps and reports
Responsible for proper scheduling of Brand Ambassadors ensuring they have the appropriate tools/resources and training
Conduct brewery visits for retailer
Responsible for completing account surveys as required
Complete and submit weekly and monthly recaps and reports
Manage and operate within assigned expense budget

Stakeholder Management
Conduct work-withs monthly with distributor sales/management and direct manager as necessary
Manage pub exclusives and specialty brews with Distributor
Manage Distributor POS inventory on a monthly basis to maximize use of POS in the trade
Ensure the distributor's inventories and retail trade are rotated properly and are in code. Conduct monthly Distributor warehouse walks to check rotation and out of code product.
Other duties and projects as assigned
Required Skills and Experience
Education
Bachelor's degree in related field preferred or equivalent work experience
Work Experience
Minimum two years of relevant experience
Required Qualifications
Self-motivated with the proven ability to work with minimal supervision
Proficiency with computers, specifically Microsoft Office programs
Ability to lift 35 pounds
Ability to operate in a team environment as well as autonomously
Excellent oral and written communication skills
Ability to prioritize and manage multiple tasks while maintaining a high level of organization
Must have reliable transportation and a valid driver's license with a driving record considered acceptable based on our insurance company's matrix
Willingness to work flexible and extended hours as needed (including evenings and weekends)
Willingness to travel as needed, including overnight
Preferred Qualifications
Familiarity of the territory
Solid working knowledge of the beer and brewing industry