EHS Specialist
Employment Type

Full Time

Contact Email

Location

Cleveland, OH 44113
Next Steps
This job is closed to new applicants.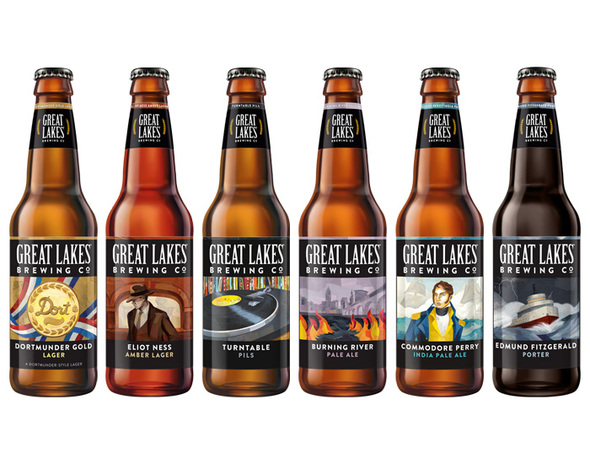 Description
Job Title: EHS Specialist
Location: Cleveland, Ohio
Grade: 18
Reports to: Manager of Engineering & Maintenance
Job Level: Intermediate, non-supervisory; exempt

Responsibilities
Essential Functions and Duties
Provide leadership and direction for all strategic and execution activities for Environmental, Health, and Safety for all entities in the Great Lakes Brewing Company, with key focus on manufacturing operations. Establish and drive business objectives and continuous improvement activities. 24/7/365 responsibility for safety in the company, immediately responding to situations as necessary, investigating incidents and completing required documentation and reporting.
SAFETY OPERATIONS & PROGRAM MANAGEMENT
• Maintain a culture with prioritized focus on Safety, Quality, Productivity & Sustainability
• Create, manage, and present safety training programs for all employees
• Lead cross-functional Safety strategic team to develop new ideas, establish priorities and drive project execution for safety related activities
• Ensure key safety metrics in place for all operations regarding safety performance, updating as appropriate
• Continually monitor performance, summarizing key activities for monthly performance review
• Identify & prioritize process improvement opportunities, both with and without capital expenditures, driving development and implementation of plan to achieve objectives
• Thoroughly and immediately investigate all safety related issues (accidents, near misses, first aid, etc.) providing all appropriate documentation and communication to internal and external parties and assist management and supervisors with reporting & follow-ups, implementing measures to prevent reoccurrences
• Manage contractor safety program
• Regularly audit operations for safety opportunities, creating action plans and follow-ups
• Ensure all state, local, and federal safety laws are being observed at all times
• Provide promotional materials and develop and administer recognition systems to promote safe and healthful work performance
• Lead Chemical management and disposal program
• Manages all plant waste disposal activity to ensure compliance with applicable regulations
• Investigates environmental incidents/accidents to determine root causes and prepares and implements corrective action plans
• Maintain regulatory compliance reporting, recordkeeping, and monitoring (OSHA, EPA, DOT, FMCSA, etc.)
• Maintain technical excellence with regular continued education or professional development
ADMINISTRATIVE, ORGANIZATIONAL MANAGEMENT & PEOPLE DEVELOPMENT
• Provide appropriate safety and health, accident prevention, and investigation training for managers and supervisors
• Develop and deliver actual safety training as appropriate to all staff members
• Translate overall company business strategy into operational goals and objectives relative to safety targets and goals
• Engaged in the company's strategic goals and supports the company's values
• Collaborate in the planning and formulation of organization's policies, practices, and SOPs
• Other duties and projects as assigned

Required Skills and Experience
Education
• Bachelor's degree required or equivalent experience, preferably in Safety Management, Engineering, Industrial Hygiene, Environmental Science, or related subject
Work Experience
• Minimum of three (3) years of related experience, preferably in manufacturing environment; restaurant experience beneficial
Required Qualifications
• Excellent leadership skills with the proven ability to lead and motivate team members
• Detail oriented and highly organized self-starter with a demonstrated ability to effectively work in a team environment
• Results oriented with ability to identify and deliver data based solutions
• Proven ability to manage customer relationships, develop business plans and focus on goals & objectives
• Effectively operate in a team environment & experience with leading & directing the work of others
• Proven decision making and analytical skills along with strong financial acumen
• Prior experience in a fast fast-paced environment which is heavily integrated with other functional departments
• Demonstrated ability to develop and implement a long-term strategic plan
• Must be able to manage multiple tasks and priorities and easily adapt to changing situations
• Knowledgeable about OSHA and safety standards, preferably SME (Subject Matter Expert) knowledge
• Willingness to work flexible and extended hours as required
• Utilizes creativity and innovation in approaches toward continuous improvement
• Excellent written and verbal communication skills
• Ability to present to large groups of people for communications and training purposes, as well as effectively conduct 1 on 1 or small group training
• Strong Microsoft Office suite skills
Preferred Qualifications
• Manufacturing operations experience
Preferred Licensure/Certification
• Professional certifications in safety or related fields desirable; examples may include Certified Safety Professional, Certified Biological Safety Professional, and the Certified Industrial Hygienist
• Involvement in American Society of Safety Engineers
We look forward to reviewing your application!
Thank you for understanding that we cannot accept phone calls or emails regarding open positions.