Class A CDL Driver
Employment Type

Full Time

Location

Cleveland, OH 44113
Next Steps

Apply here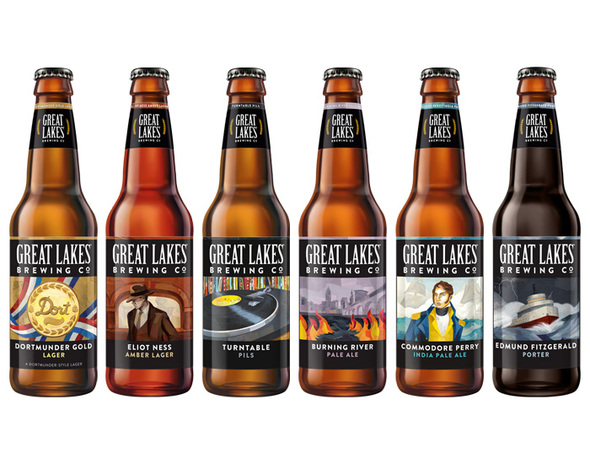 Description
Job Title: CDL Driver
Location: Cleveland, OH

Grade Level: 17
Reports to: Plant Shift Supervisor

Job Level: Experienced (non-supervisory); Non-Exempt
Responsibilities
Essential Functions and Duties
Responsible for coordinating and transporting product to/from our warehouse/brewery to wholesalers and 3rd party canning facilities via trailer or tanker. Must be willing to work flexible hours, start & stop times and some overtime, as necessary to accomplish business objectives and job requirements.
OTR DRIVER - SEMI (80-90%)
• Deliver full goods orders hauling trailer or tanker from warehouse/brewery to wholesalers customers or 3rd party canning facility, in the state of Ohio and neighboring states; all delivers are planned as round trip in a single day
• Partner with Operations Analyst to fully track all mileage and activities of driving GLBC truck assets
• Provide timely and accurate time updates to appropriate personnel for delivery activities … including but not limited to dispatch time, loading start & end time, in-transit start & end times, unload start & end times, etc.
• Audit asset conditions and provide feedback to appropriate Supervisor to have unacceptable conditions corrected … trailer conditions, tractor conditions, etc.
• Additional driving and delivery / pick-up responsibilities as assigned
• Follow all safety / security procedures that have been put in place
WAREHOUSE (10-20%)
• Load and unload trucks supporting on-going daily operations
• Organize, validate and maintain daily paperwork of all inbound raw material receipts being turned in for processing
• Expedite the flow of products and raw materials between the dock and the packaging floor in a safe and organized manner
• Follow all SOPs & audit documentation to help organize daily activities and overall cleanliness of docks/cooler
• Daily Communication with Shift Supervisors informing of issues, needs and upcoming schedule
• Accuracy of all outbound shipments and inbound receipts as it relates to scanning into Syspro
• Additional duties and responsibilities as assigned by Operations leadership team
• Follow all safety / security procedures that have been put in place

Required Skills and Experience
Education
• Associate's degree or greater preferred
• Trade school training, minimally for CDL qualification

Work Experience
• 2+ years OTR experience with a semi-tractor, 53' trailers, and tankers
Required Qualifications
• Solid understanding of supply chain and materials management principles
• Must be highly organized and detail oriented
• Strong time management skills
• Must be able to manage multiple tasks and priorities and easily adapt to changing situations
• Demonstrated ability to operate in a team environment
• Strong interpersonal, written communication and decision making skills
• Ability to establish and maintain effective relationships
• Travel to wholesaler locations

Preferred Qualifications
• Knowledge of the beer and brewing industry is ideal, craft beer industry experience desirable
• Finished goods inventory control experience
• Manufacturing operations experience
• Familiarity with inventory control and related system, experience managing inventory
Licensure/Certification
• Current CDL required – Class A with Tank Vehicle endorsement (N)
Thank you for your interest in joining our team!
We look forward to reviewing your application.
Thank you for understanding that we cannot accept phone calls or emails about open positions.
Qualified candidates will be contacted for an interview.