Bartender
Employment Type

Full\Part Time
Next Steps
This job is closed to new applicants.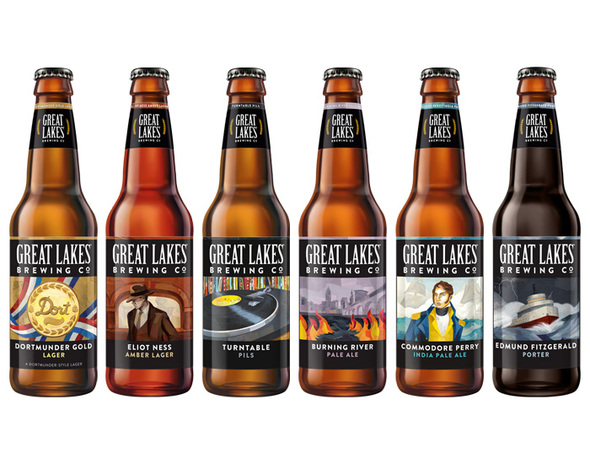 Description
Job Title: Bartender/Server
Location: Cleveland, Ohio
Grade: 14
Reports to: Restaurant Management Team
Job Level: Mid-level (non-supervisory); non-exempt
Responsibilities
Essential Functions and Duties
•
To serve food, drinks, and to accommodate guests' needs in a courteous and timely manner.
•
Responsible to card all patrons under the age of 30 and to provide responsible service regarding alcoholic beverages.
•
Deliver food and drinks to guests using team delivery system.
•
Enthusiastically greet guests, answer questions, and offer suggestions regarding food, drinks and service.
•
Interacts verbally with all bar guests creating a friendly and upbeat atmosphere
•
Display knowledge of food preparation and highlight locally grown products in our dishes.
•
Re-stock service items that support team service (expo, garnishes etc.).
•
Interact verbally with all guests creating a friendly and upbeat atmosphere.
•
Observe guests to anticipate needs and respond to any additional requests.
•
Present guest check to each table and accepts a form of payment. Makes correct change and/or completes the proper charge card procedure.
•
Accurately rings all orders on the POS system.
•
Actively participate in assigned opening, continuous, and closing side work.
•
Responsible for the cleaning and upkeep of the dining room, the server side stations and other parts of the facility.
•
Participates in rolling silverware during and after their shift.
•
Responsible for ringing in and ensuring correct expediting of to-go orders, team member and/or manager food orders
•
Responsible for completing assigned daily cleaning duties
•
Completes assigned opening and closing side work
•
Prepares and or maintains stock (bar garnishes, glasses, beer etc.) necessary for bartending function
•
Other duties or projects as assigned
Required Skills and Experience
Work Experience
•
Minimum two years of experience in the restaurant industry in both bartending and serving roles
Required Qualifications
•
Exceptional interpersonal and customer service skills
•
Proven ability to operate well in a team environment
•
Flexible scheduling including weekdays, weeknights and Saturdays
•
Willingness to work a combination of both serving and bartending shifts as needed
•
Reading, writing, basic math and verbal communication skills required
•
Able to operate bar equipment
•
Ability to wipe down table tops, table legs, pick up debris off of the floor and wipe down booth seats in all areas of the restaurant, including frequent immersion of hands in water
•
Transports glass racks, trash cans and cases up to 30 pounds (such as a case of beer) up to 15 times per shift
•
Capable of using knives and other food preparation equipment safely
•
Must have ability to remain stationary for long periods of up to four (4) hours in length and stand during entire shift
•
Must be able to climb stairs throughout a shift
•
Must be able to reach, bend, stoop and frequently lift up to 50 pounds
Preferred Qualifications
•
Knowledgeable about craft beer preferred
•
Understands and utilizes Appreciative Inquiry
We look forward to reviewing your application!
Thank you for understanding that we cannot accept phone calls or emails regarding open positions.